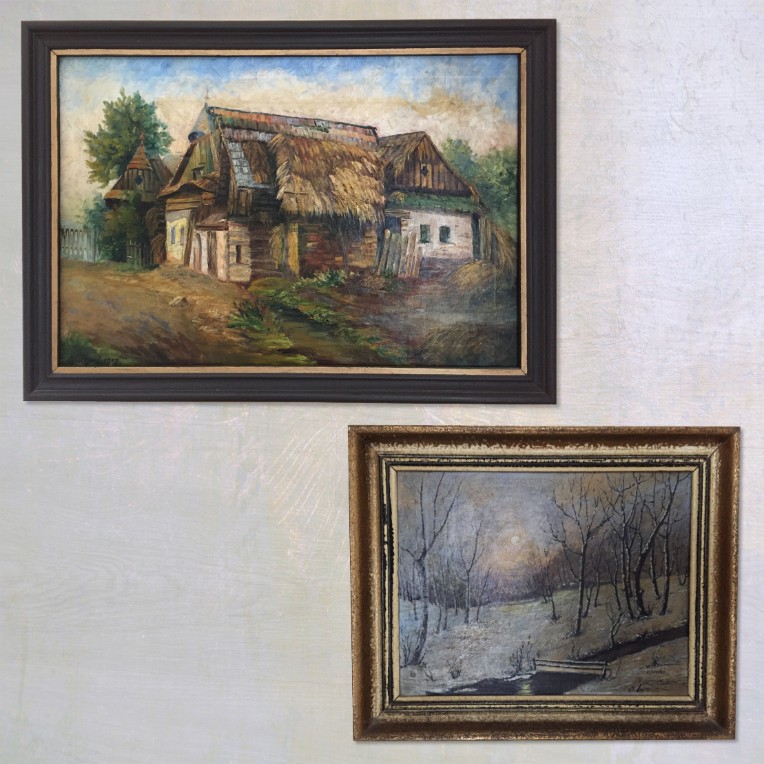 Todays post is not about my artworks. But first time about artworks of someone else. This is about two paintings which influenced me really much. Both of them were hanged at the house of my great-grandparents where we used to live first three years of my life. Unfortunately, I don't know anything more about the authors than their names and year of one of those paintings, hope to find out more soon! :)
Anyway, here they are! Two paintings which probably influenced not only my love to art but also my music taste and more things, jsut a guess, but it's really possible. The first painting is from paintress V. or N. Válková, it's from 1907. Its done with really, really thick layers of oil paint, the painting is 3D and so beautifully structured, unfortunately, the photography cant picture this aspect so well. 
The second one is from V. Svatoš (or Svataš) and while it's less original than the first painting speaking about the technique and the theme, I felt absolutely in love with this painting from the first moment, unfortunately, I dont know the year when the painting was done, but already follow its trail to the past, hope to find out more soon.